Travelers:
To get on the out-of-work books please fill out forms A, B, C, & D.
Form D you will need to upload current dues receipt, travel letter, photo ID, and your certifications.
Local 234 Members:
To get on the out-of-work books please fill out form B.
Incoming on Portability:
Please fill out forms A, C, & D.
Upload current dues receipt, driver's license and any certifications.
Monthly Resign:
Please fill out form E.
Please submit your resign form after the 5th of each month in order to stay on the out of work books.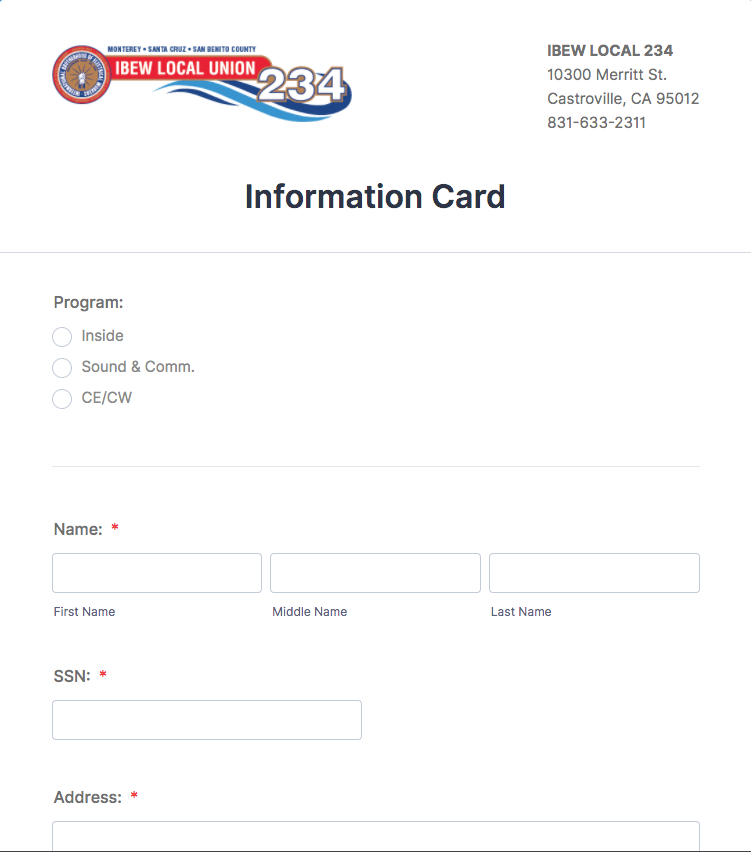 The Information Card Form is general information on the individual in order to create a profile within the IBEW 234 database.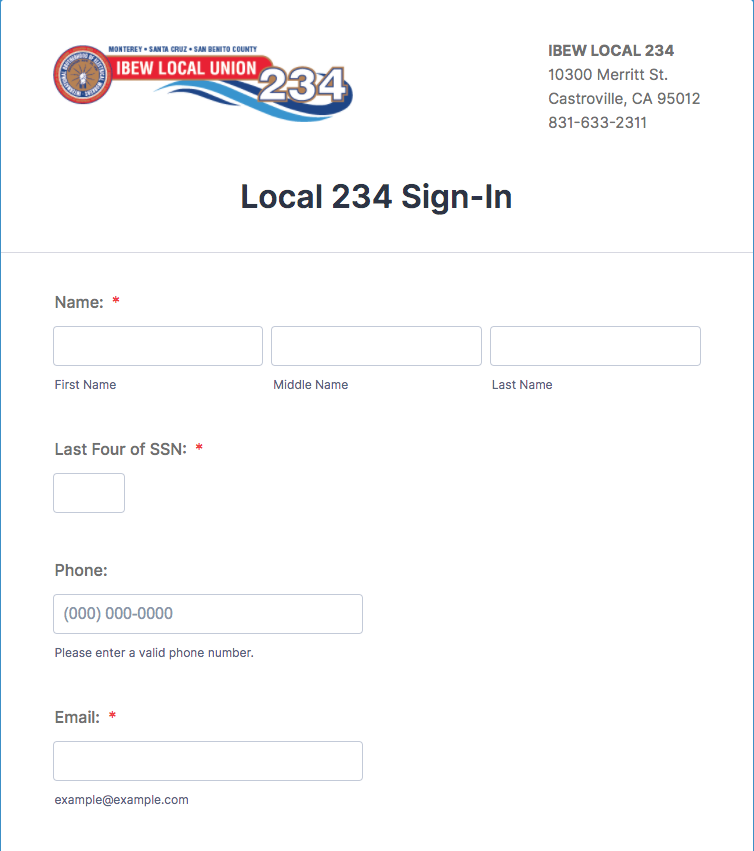 The Sign-In Form is what will put the individual onto the out of work books. If you are out of work and need to be added to the books, please fill out this form.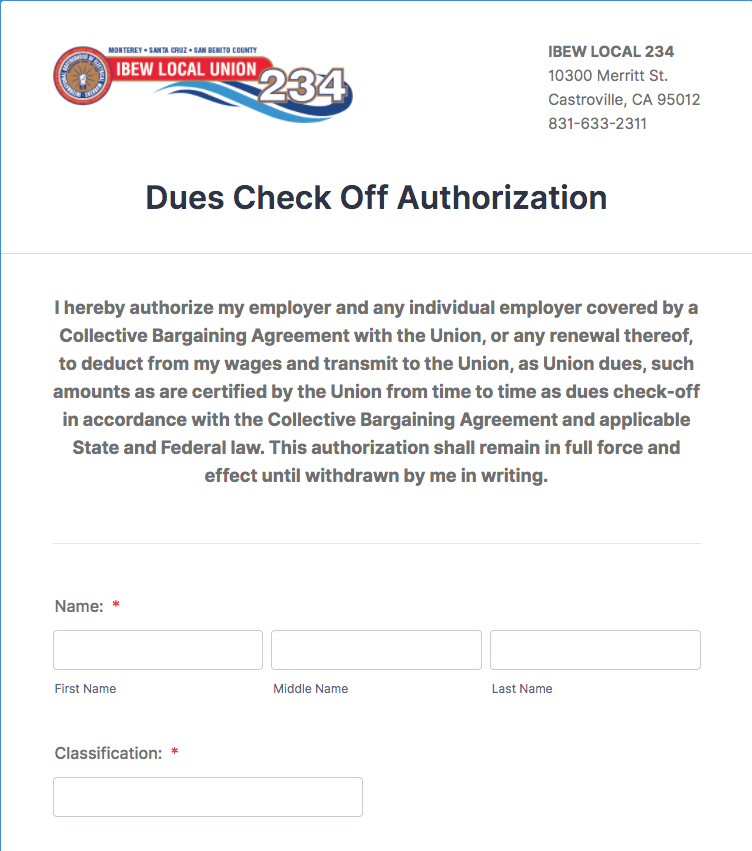 The Dues Authorization Form acknowledges that the individual understands working dues will be deducted from their paycheck. Please fill out the form, and if you have questions, reach out to the hall.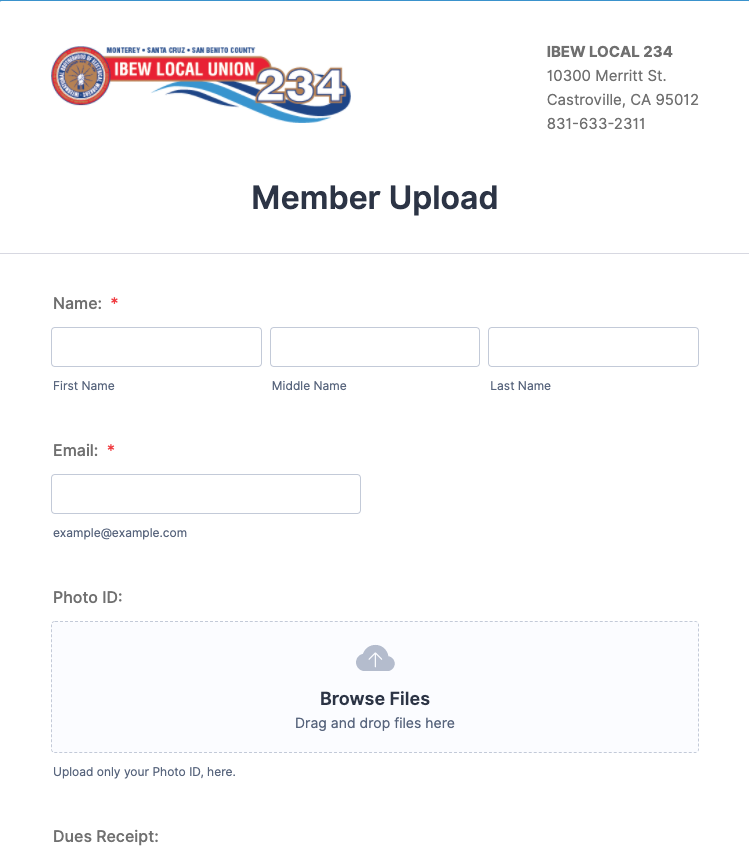 For the Member Uploads form, please attach any uploads that you need to include from other forms that are placed on this page.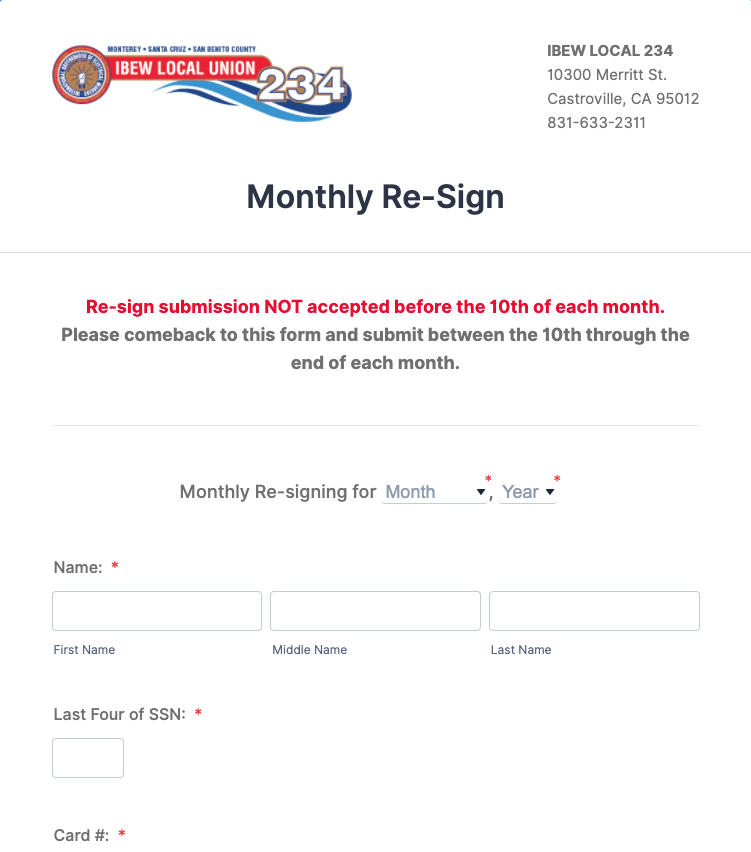 Re-sign submissions are NOT accepted before the 10th of each month. Please come back to this form and submit it between the 10th through the end of each month.